NEW! NEDC Quick Reference Tool: Screening, Identification & Referral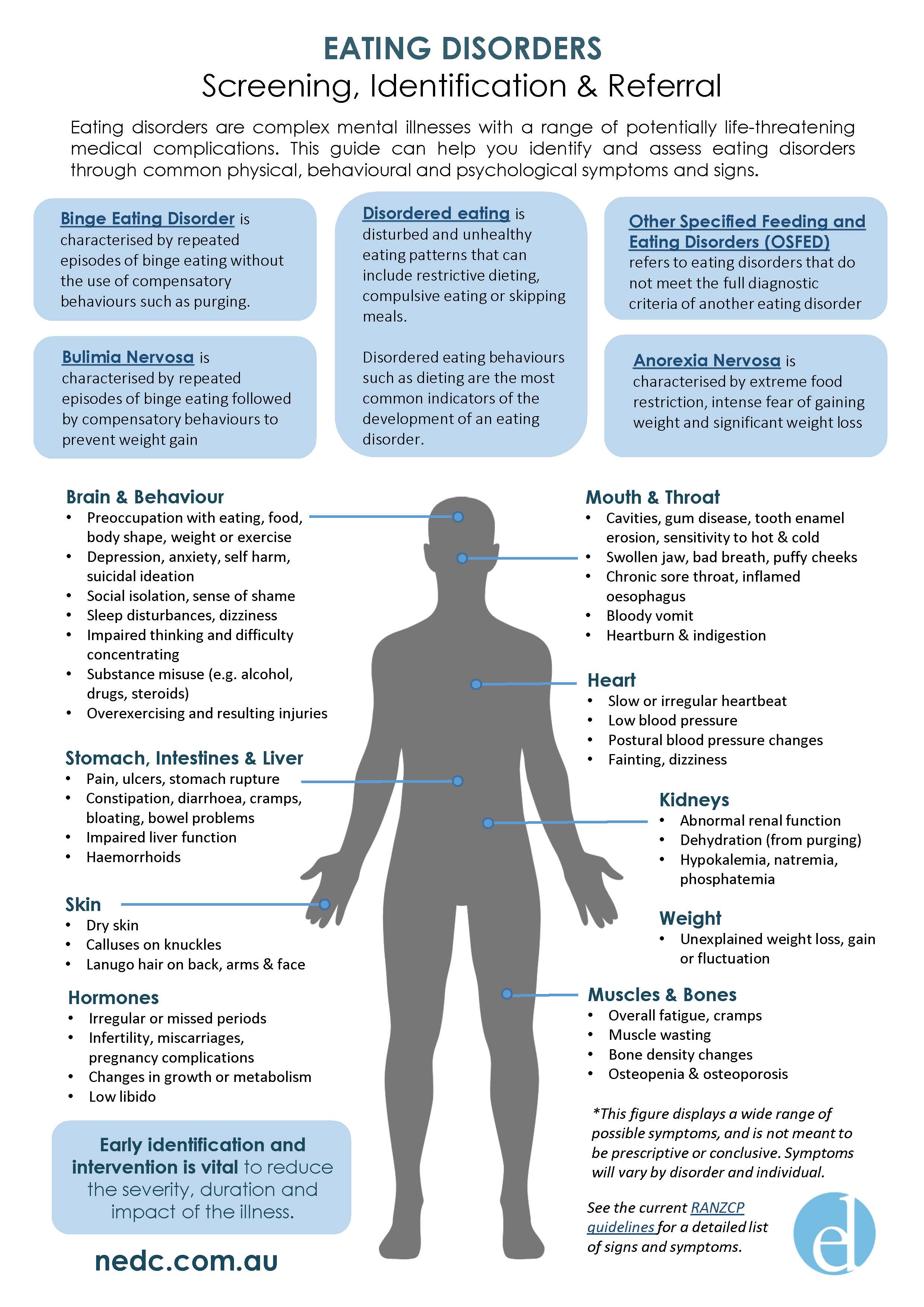 NEW! NEDC Quick Reference Tool: Screening, Identification & Referral
Eating disorders are complex mental illnesses with a range of potentially life-threatening medical complications.
Those living with an eating disorder typically present with a range of physical, behavioural and psychological symptoms and signs.
The NEDC has developed a quick reference tool to support health professionals in identifying and screening the signs and symptoms of eating disorders. Find it online now on our resources page.