Issue 70 | Reflecting on 2020
About this resource
Contents:
Festive season message from NEDC National Director Dr Beth Shelton
Credentialing quarterly report from NEDC National Manager Dr Sarah Trobe
Interview with Royal Children's Hospital nurse Claire May
Editor's Note: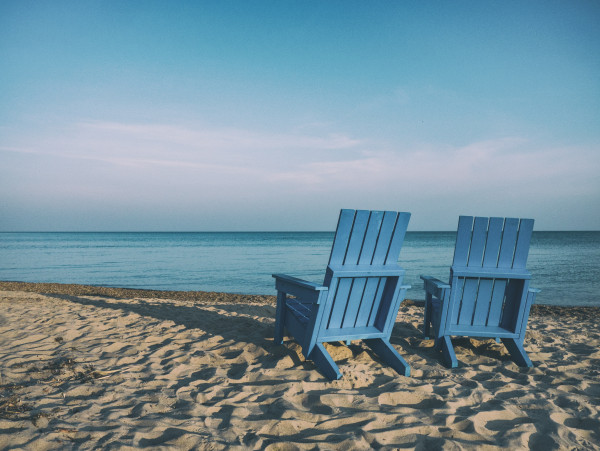 2020 has been a year like no other. The arrival of COVID-19 meant that by March, most people's lives were disrupted in extraordinary ways and changes in how we live, work, give and receive care and support continue to unfold. The impact of the pandemic on people experiencing eating disorders has been marked and it is more important than ever that the NEDC provides information and resources to help develop a nationally consistent, evidence-based wealth of knowledge.
In this issue, NEDC National Director Dr Beth Shelton acknowledges all our members, collaborators and contributors for their involvement in building the system of care in a festive season message.
NEDC National Manager Dr Sarah Trobe provides an update on the progress of our partnership with the Australia and New Zealand Academy of Eating Disorders (ANZAED) to develop a credentialing system to formally recognise clinicians with the qualifications, knowledge, training and professional development profile to meet minimum standards for delivery of safe and effective eating disorder treatment.
We interview Royal Children's Hospital Clinical Nurse Consultant Claire May about her role as part of the multidisciplinary team treating young people with eating disorders and supporting families and adolescents during challenging times – including the holiday season.
The festive period can be difficult for people experiencing eating disorders, their families, friends and supports. We have curated holiday help information, including articles, videos, podcasts and helplines.
And just in time for the New Year, we have refreshed our website to allow for easier navigation that better reflects our commitment to building the system of care towards effective, equitable and accessible treatment for all. We hope you like it.
If you are interested in connecting or collaborating with the NEDC, we encourage you to join and become an NEDC member.
Wishing you all a safe and happy holiday season, Christmas and New Year!
Festive season message from NEDC National Director
Dr Beth Shelton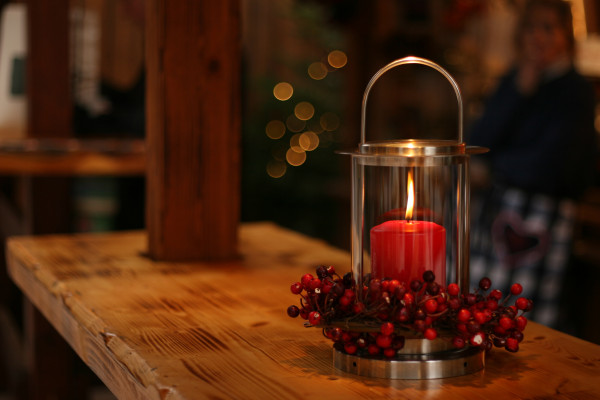 Dear NEDC members,
Warm wishes of the festive season to you and yours from the NEDC team.
May you experience peace and love at this year's end.
2020 has been a strange and disquieting year for our whole community. The people for whom NEDC works - those at risk of, and living with eating disorders and their families, and those who research and provide eating disorder support and services - have often had it hard.
Services across Australia report an increase in numbers of people seeking help of between 25% and 50% since the start of the COVID-19 pandemic. This has meant that people seeking help have often run into the brick wall of long waiting lists, and that those providing treatment struggle with the knowledge that there are people whose needs are not being met in a timely way.
The systemic insufficiencies we are experiencing during the pandemic demonstrate how important it is that we continue to work to build an effective, equitable and accessible stepped system of care for eating disorders in Australia.
I would like to extend wholehearted thanks to some of the many people that have worked with NEDC to help build the system of care this year:
Members of
the NEDC Steering Committee, with Chair Phillipa Hay

the Expert Advisory Group (EAG) for NEDC and ANZAED's Credentialing Project, with chair Kim Ryan

the EAG for NEDC's Primary Health Network service development and online tool

the Working Group for Guidelines for the treatment of eating disorders for people living in larger bodies

the EAG for NEDC's E-learning for GPs and health professionals

our valued colleagues in each of the National and State eating disorders organisations and in the Australian Government Department of Health

and finally, you. Thank you for being a member of the NEDC. Perhaps you were drawn to become a member by interest, through lived experience of an eating disorder; as a family member/support; as a clinician; as a researcher; as a service provider or as a health sector leader.
However you arrived here, NEDC is grateful for your support of people experiencing eating disorders and of NEDC's dedication to developing and implementing a nationally consistent, evidence-based system of care for the prevention and treatment of eating disorders.
Very best of the season. See you in the New Year.
Beth
Dr Beth Shelton, National Director, NEDC
Credentialing quarterly report from NEDC National Manager
Dr Sarah Trobe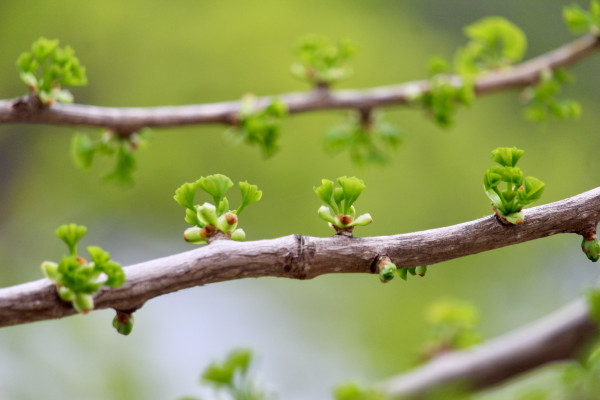 As 2020 draws to a close, we would like to take this opportunity to provide an update on the Eating Disorder Clinician Credential (EDCC), an initiative supported by the Australian Government Department of Health and a recommendation of the Medicare Benefits Schedule (MBS) Working Group on Eating Disorders. The Australia and New Zealand Academy of Eating Disorders (ANZAED) and the National Eating Disorder Collaboration (NEDC) are partnering to develop a credentialing system to formally recognise mental health professionals and dietitians with the qualifications, knowledge, training and professional development profile to meet minimum standards for delivery of safe and effective eating disorder treatment.
What is the Eating Disorder Clinician Credential?
The EDCC is formal recognition of qualifications, knowledge, training and professional development activities needed to meet minimum standards for delivery of safe and effective eating disorder treatment. The criteria for the EDCC are built on the NEDC Workforce Core Competencies [1] and the ANZAED Clinical Practice & Training Standards [2, 3, 4], which prescribe the minimum knowledge, practical skills and experience required of mental health and dietetic professionals to successfully respond, treat, and manage eating disorders, and constitute a basis for content of professional development and training. Considerations of safety and risk for the consumer have been central in the development of the EDCC criteria.
Why have an Eating Disorder Clinician Credential?
To help people experiencing eating disorders to locate the right treatment at the right time, increasing the chance of timely intervention and positive treatment outcome

To enhance the effectiveness and consistency of treatment for eating disorders in Australia

To build the eating disorders workforce and promote workforce development and training

To enable clinicians to achieve recognition for their skills and experience
Progress Update
Practice and Training Standards
We congratulate ANZAED on the recent publication of the Eating Disorder Treatment Principles and General Clinical Practice and Training Standards, and the Practice and Training Standards for Mental Health Professionals and Dietitians providing eating disorder treatment. Alongside the NEDC Workforce Core Competencies, the Standards provide a foundation for strengthening the workforce and bringing eating disorder treatment closer to best practice.
National Consultation
In 2019-2020 NEDC with ANZAED led an in-depth, national consultation process including 48 separate consultation meetings and an online survey. In total, nearly 900 participants were involved. Participants included people with lived experience and families and supports, clinicians working in regional, rural, and remote areas, general practitioners, psychiatrists, private practice clinicians, early career clinicians, business owners in the private sector, public sector service leaders, eating disorder sector leaders and key professional organisations. There was overwhelming support from those with lived experience and eating disorders professionals for the implementation of a credentialing system. Please read A credentialing system for eating disorder treatment in Australia: Consultation report for further information.
Training Needs
NEDC and ANZAED are working with eating disorder training providers to align training with the core competencies, the clinical standards and the EDCC criteria. Further information regarding the credential criteria will be announced early in 2021.
Next Steps
In the implementation of the EDCC, ANZAED and NEDC look towards a future in which individuals experiencing eating disorders and their families/supports can more easily find a clinician with the appropriate knowledge and skill to provide safe and effective treatment. The EDCC is designed to support treatment across all levels of the stepped system of care, from first response and early intervention through to intensive treatment settings.
A priority for ANZAED and NEDC for the first half of 2021 will be to pilot and evaluate a prototype of the online EDCC. The EDCC prototype has three pathways to reflect clinicians seeking a credential, consumers seeking treatment, and referrers seeking a professional to provide treatment. The online platform will also house information to assist consumers navigate the stepped system of care, and clinicians will be able to offer a profile of their services to support treatment seekers to locate the most appropriate treatment provider for their needs.
NEDC and ANZAED are working to ensure that training, supervision and professional development opportunities are available for clinicians to support their ongoing work in eating disorder treatment.
ANZAED and NEDC look forward to working further with the professional bodies supporting eligible professions to ensure that the EDCC is implemented in a way which optimises the positive impact of their members' work and delivers benefits for individual clinicians and for organizations.
On behalf of NEDC, we wish you a very safe and enjoyable festive season, and we look forward to working with you in 2021.
Sarah Trobe
NEDC National Manager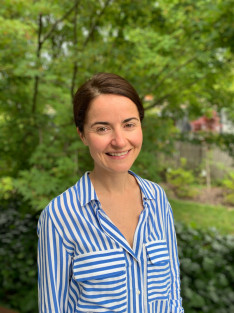 Dr Sarah Trobe is NEDC's National Manager and project manager on the credentialing project. Sarah is a Clinical Psychologist and has held clinical positions at the Royal Children's Hospital and private practice as well as working with The Victorian Centre of Excellence in Eating Disorders with a focus on strengthening the system of care for people living with an eating disorder, case consultation, and education and training provision. Sarah is passionate about setting up strong treatment networks and systems across the country, with skills in service development and multidisciplinary care coordination. In aligning both clinical and research skills and focus, Sarah's interests lie in the link between physical health and mental health and current care structures in this field.
Interview with Royal Children's Hospital nurse Claire May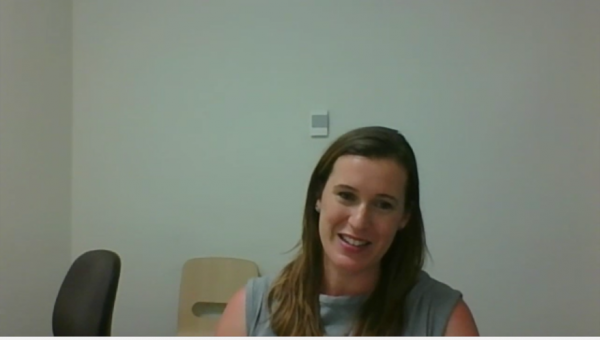 Claire May was undecided about her career in year 12 but has found her passion working at The Royal Children's Hospital Melbourne (RCH) as a Clinical Nurse Consultant (CNC). After a stint in her graduate year on the adolescent unit on the medical ward where young people with eating disorders are admitted, she told her family that care coordination for young people would be her "dream job".
"I ended up choosing a double degree in nursing and psychology," Claire said. "After uni I applied to do my graduate year as a nurse at the RCH adolescent unit. I had worked with teenagers, teaching music and dance, and I really liked that age group."
WORKING WITH TEENS
"From there I started learning how to care for young people and their families with eating disorders and my passion grew from there. I saw at times how difficult it is for families to look after their young people and also how misunderstood these young people are sometimes."
Claire also did a graduate diploma in adolescent health and welfare which she said added to her psychology knowledge and made it more adolescent-specific.
"It's an age group where a lot of people think you're crazy for wanting to work with them because they're often quite challenging but it's also a time of opportunity," she said. "There's so much growth and development happening that a positive influence can go quite a way sometimes and working with families in particular to provide that support structure for the young people is really amazing sometimes."
ROLE OF THE NURSE
In the past 15 years she has worked in different roles within the adolescent ward and since 2017 as a CNC. "This role is brilliant because it allows me to work between the outpatient and inpatient services and so it provides a bit of continuity for families."
Claire believes the bedside nurse plays a crucial part in the multidisciplinary team managing a young person with an eating disorder and helping families managing mealtimes and dealing with distress.
"The role of the bedside nurse is so important because they're the ones that are there during the mealtimes, during the distress, sitting with the young person through everything that's going on for them," she said. "They are also there during those opportunistic times. I often found working on the ward late at night … was a time when young people would feel a bit more relaxed and able to talk about what's going on for them."
"(The bedside nurse) is a wealth of knowledge for the rest of the treating team because they can actually describe quite eloquently how the young person is going during mealtimes and the level of the distress they're experiencing. It's really valuable knowledge for the rest of the team that aren't there all the time to be able to pick up on."
Claire said the CNC role is often described as the "glue" for the eating disorder team, ranging from assessment, education and support.
"We coordinate the service overall but we also do the intake and the triage. We do education for both inhouse people starting to work with the team and new people on the inpatient ward, and also for external services. We also play a role supporting patients and their families through inpatient and outpatient services.
"I feel like in this role I'm able to advocate for best care for young people and their families more and support them through one of the most difficult times that they're to be going through," she said.
HELPING FAMILIES
Supporting adolescents and their families through an eating disorder was a challenging role, Claire said, as there is no "quick fix".
"Families often come to an eating disorder service wanting to find out the information or what they have to do to help their young people and it's really difficult because there is no medication, there is no surgery, there is no week on an inpatient ward that's going to fix what's going on with their young person," she said. "It's often a really difficult long journey and that can be really hard for a lot of families.
To add on to that challenge, Claire said the best evidence-based treatment for young people with restrictive eating disorders, Family-Based Treatment (FBT), is a "really big ask and it's a difficult task for families to take on".
"It takes so much time and determination and strength and patience for families to get through the FBT process," she said. "It can take its toll, especially when there is competing need in the families."
FINDING SUPPORT
She added that seeing families in such distressing times in their lives was hard but support from the treating team was very helpful. "As professionals we've got to make sure we're looking after ourselves as well because it can sometimes feel heavy helping families and young people through such difficult times," she said.
"It's so important to feel supported in the framework of your team when you're doing work like this. Specifically in our service, the mental health clinicians and medical clinicians work so closely together it provides a really supportive framework for everyone to feel like there's a lot of collaboration. There's always someone to bounce an idea off or debrief with or just work through things with."
That supportive team framework is also essential in helping families and young people.
"Part of what an eating disorder service does is provide that team for the family doing the FBT – they've got that doctor, mental health clinician and the nurse can often provide that sounding board or the debrief-type role for families who are really struggling and provide that supportive structure for a family to be able to lean on when they need to," she said.
Claire said that when a young person is admitted on to the ward they are often scared and unsure about what is going to happen. "They've never stayed in hospital overnight before, let alone for treatment of an eating disorder that they're not even sure they have and it's just a petrifying time for them," she said.
She said in nine out of 10 cases it helped to let people know that as daunting as it is having an assessment and coming into hospital, it's actually a really supportive process and everyone's there to help them get through this.
"For some kids it is harder. It can take going home and coming back in and going home and coming back in and sometimes that's what needed to help get a bit of momentum in treatment," she said.
She said one of the most rewarding facets of her role was hearing from former patients.
"If we get a letter or an email saying, 'Hey, we've come out the other side', and telling us about the amazing young adult they've turned into and all these brilliant things they're doing, that is definitely really nice to hear," she said.
IMPACT OF COVID-19
Claire said COVID-19 had had a significant impact on adolescents.
"Within our service since May our number of new referrals and new patients needing inpatient admissions has doubled," she said. "We've had to initiate a waitlist to start treatment for the first time ever and we've also had to reevaluate how we provide assessment and treatment in our service.
"For young people all of a sudden with COVID-19 their framework of school and extracurricular activities were gone so their outlets and distractions were gone and a lot of young people were left with their thoughts," she said.
Increasing use of social media, home schooling, less adult supervision and parents working from home also created problems. "We're still hearing stories: 'It all began when lockdown started … '," she said.
Changes due to the pandemic included moving outpatient services and family meetings to telehealth, restricting visitors and collaborating more closely with GPs.
"We've been asking GPs to be doing weekly vitals and weigh-ins for a lot of patients and it's actually been really nice to be developing more of a relationship with the GPs for the families," she said. "I think moving forward it will actually be quite protective for these young people to have a good relationship with a GP that they feel able to talk to."
COPING WITH HOLIDAYS
Staying in hospital for eating disorder treatment is daunting and when young people are on the ward for extended periods they often miss out on special events such as birthdays and other celebrations. With Christmas and the summer holidays in sight, there are added complications.
"Historically if there's an important event for a young person we would always aim to either give them leave or have them discharged by the time of their important event (but) that will always depend on medical stability," she said.
Sometimes families used a small backyard off the inpatient ward or the recreation room to celebrate a birthday, and she said nurses will get a cake, "whether it's eaten or not", lit with faux candles.
Claire said RCH marked celebrations such as Easter and Christmas with special events including a visit from Santa, a live band and lunch for families on Christmas Day.
However, there were less activities available during the extended summer holiday, with school winding down.
"It's a really difficult time," she said. "We do have a group called Livewire that come and are really great with helping with distraction and in engaging young people with games on the inpatient ward. It can be really hard."
She said it was important for families to maintain a sense of connection and find enjoyment wherever possible.
"The biggest thing especially over this time is to try and find those moments of joy in between the difficult times and try to find that moment of connection – something you do every year over the summer holidays that brings your family joy," said. "Just get those moments of joy when you can because it is really difficult and it's hard and heavy a lot of the time. Try to work on those in-between times when you get those moments to connect and just enjoy things as a family."
VIDEO INTERVIEW COMING
In the New Year, we will be releasing a video of this interview, including what people should know about inpatient eating disorder treatment including diagnosis, hospital stays, meal therapy and more. Keep an eye on our social media for details.
Holiday help information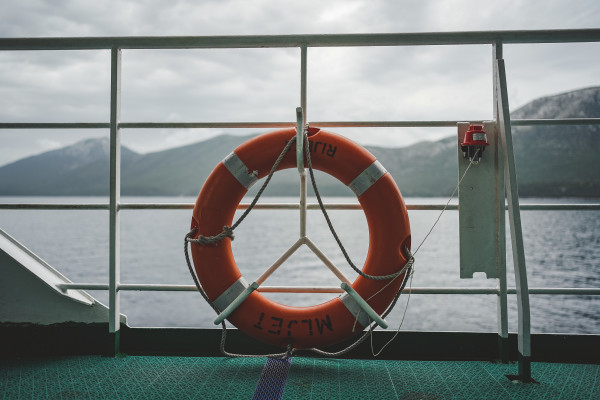 Access to face-to-face support can be limited over the festive season. Knowledge of available support services during this time can help people manage anxiety and implement practical strategies to overcome challenges.
This information is useful for:
• People experiencing an eating disorder
• Families, friends and carers
• Health professionals
• Educators
NEDC has collated articles, videos, podcasts and helplines that may help people with lived experiences of eating disorders, their friends, families and supports during the holiday season.
Just in time for the summer break, the Butterfly Foundation has introduced chatbot KIT. Developed by Monash and Swinburne University researchers, KIT is free, confidential and available 24/7 to provide information and resources to help people understand body image or eating concerns. Butterfly's Helpline 1800 334 673 and online chat is open 8am-midnight AEST every day except 25-26 December and 1 January. Butterfly's latest podcast is Navigating the Festive Season. Host Sam Ikin discusses how people in recovery can avoid triggers and learn to cope with what is often a stressful time.
Eating Disorders Victoria (EDV) has published Maintaining recovery during the festive season, where you can read Christmas tips for people with lived experience and families, see videos and listen to podcasts. EDV is on a break from 24 December to 11 January.
Eating Disorders Queensland (EDQ) is closed from 24 December to 5 January, however online resources will still be available while the office is closed, and information will be shared via social media platforms. Read Coping With the Holiday Season for tips on planning ahead for the holidays and reducing anxiety.
BEAT Eating Disorders UK also has good advice about coping with Christmas for people with an eating disorder.
Helplines:
Butterfly National Helpline 1800 334 673 and online chat at butterfly.org.au/get-support/chat-online/ is open 8am-midnight AEST every day except 25-26 December and 1 January.
The Beyond Blue Support Service for people with anxiety and depression and their families and friends is available via phone 24/7 on 1300 22 4636 or via beyondblue.org.au/getsupport for online chat (11am-12am AEST or email responses within 24 hours).
SANE help centre provides information, guidance and referral to help manage mental health concerns and is available via phone 1800 18 7263, online counselling at sane.org/counselling-support/sane-support-services or email helpline@sane.org and is available Monday to Friday, 10am-10pm AEST. These services will be unavailable on Friday 25 December, Monday 28 December and Friday 1 January. SANE online Forums will continue to run throughout Christmas/New Year period.
MensLine Australia is the national telephone and online support, information and referral service for men with personal, family and relationship concerns and is available via phone 1300 78 99 78 or online counselling at mensline.org.au/phone-and-online-counselling/open 24/7 Helpline and Chat including public holidays.
Qlife is the national counselling and referral service for lesbian, gay, bisexual, transgender and intersex (LGBTI) people and is available via phone1800 184 527 or webchat at qlife.org.au/resources/chat seven days a week, 3pm-12am AEST (including public holidays).
EMERGENCIES
If you or someone you know is in crisis please call one of the following:
Emergency Services – 000
Operating Hours: 24/7 including Public Holidays
If you are in an immediate danger and/ or require medical assistance please contact emergency services.
Lifeline – 13 11 14
Crisis Support Chat: Open Chat Now (7 days a week, 7pm-midnight AEST)
Text Service is available on 0477 13 11 14 from 12pm to midnight AEST
Operating Hours: 24/7 Helpline including Public Holidays
Lifeline provides all Australians experiencing a personal crisis with access to online and phone crisis support and suicide prevention services.
Suicide Call Back Service – 1300 659 467
Online Counselling: Open Chat Now
Operating Hours: 24/7 Helpline and Chat including Public Holidays
Suicide Call Back is a nationwide service that provides immediate telephone and online counselling, information and referrals related to suicide.
Kids Helpline - 1800 551 800
WebChat: Open Chat Now
Email: counsellor@kidshelpline.com.au
Operating Hours: 24/7 Helpline and Chat including Public Holidays
Kids Helpline provides confidential counselling for kids and young people (ages 5-25) regarding all topics.