National Practice Standards for Eating Disorders
About this resource
Eating disorders are a distinct group of complex illnesses with treatment requirements that are different to other types of mental illness. This set of standards is intended to strengthen the workforce and to outline the values, attitudes, knowledge and skills required of individuals, services and systems to successfully respond to eating disorders.
Implementing the Practice Standards will promote a coordinated and consistent approach to professional development and service improvement across the stepped system of care.
This document is to be read in conjunction with the relevant state and federal legislation and Australian professional codes of conduct or practice.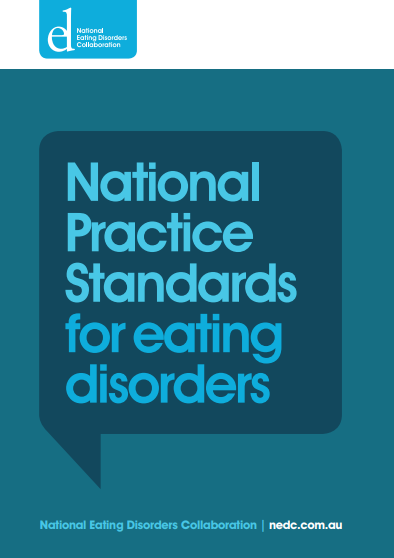 Download the National Practice Standards for eating disorders
Author
National Eating Disorders Collaboration