The term 'people with lived experience' in this context refers to individuals who have experienced, are currently experiencing, are recovering, or have recovered from an eating disorder. This page is also intended for people that might be concerned that they have an eating disorder or that may be engaging in disordered eating or have body image concerns.
This page provides a list of resources and avenues for support for people with lived experience of an eating disorder or body image concerns. These resources include online materials, tools, and programs, as well as services that provide telephone, online, and/or face-to-face to support.
Getting help
If you think that you or someone you know may be experiencing an eating disorder, it is important to seek help immediately. The earlier you seek help the closer you are to recovery. Your GP is a good 'first base' to seek support and access eating disorder treatment.
If you are looking for an eating disorder-specific clinical service, please see our service locator.
You can also contact Butterfly through their helpline, email, or online chat.
Eating disorder organisations in Australia
In Australia there are several eating disorders lived experience organisations that advocate, educate, support, and provide evidence-based resources for people experiencing an eating disorder and their families and supports. Further information about these organisations can be found here.
The Butterfly Foundation is the national charity for all Australians impacted by eating disorders and body image issues and provides support, care, referrals, and resources. Butterfly operates a National Helpline that includes support over the phone, via email and online.
State-based lived experience organisations include Eating Disorders Queensland (EDQ), a not-for-profit providing integrated eating disorder support services and resources to Queensland individuals living with and recovering from an eating disorder, and Eating Disorders Victoria (EDV), a not-for-profit organisation providing support services, information and guidance to people impacted by eating disorders in Victoria.
Peer support work and support groups
Peer support workers and support groups can provide valuable assistance to people who are thinking about or are in recovery from an eating disorder, as well as families and supports.
Read more about these support options here.
Resources for people with lived experience of an eating disorder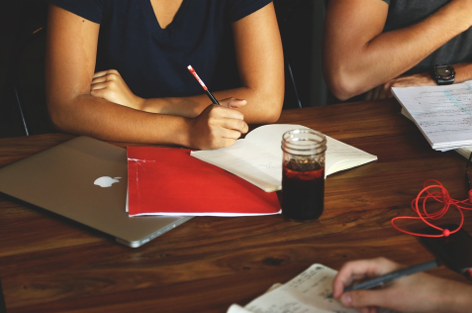 Consumer checklist: Getting treatment for an eating disorder can be a daunting process. It can also feel uncomfortable to ask lots of questions when speaking with a health professionals. It is important for people experiencing an eating disorder, their family and supports to find a health professional that they can work collaboratively and comfortable with. Treatment and recovery can be a long process, and it's important that people make sure they are working effectively with their health professionals over the long term. We encourage people to ask the questions in this checklist before starting their treatment journey. Created and copyrighted by Tracey Wade, Belinda Caldwell, Shannon Calvert, Tanya Kretschmann, Elise Thompson, Deborah Mitchison and Phillipa Hay.

The Victorian Centre of Excellence in Eating Disorders (CEED) has created the Reach Out And Recover (ROAR) website here for adults who have eating and/or body image concerns and who feel distressed about these concerns. ROAR provides a list of helpful resources and an interactive tool that allows you to generate a report based on your answers to questions about behaviours and thinking patterns related to eating and body concerns. For more information about CEED resources, click here.
Western Australia's The Centre for Clinical Interventions (CCI) has published 'Caring Less About Your Looks', which can be found here. These modules have been designed to help lessen the impact that appearance concerns can have on a person's quality of life. The modules examine the factors that can contribute to people becoming very focused on their appearance and introduce specific strategies that directly target these mechanisms. People can work on these modules independently, or with the assistance of a mental health professional. For more information about CCI resources, click here.