NEDC's Dr Beth Shelton on ABC Weekend Breakfast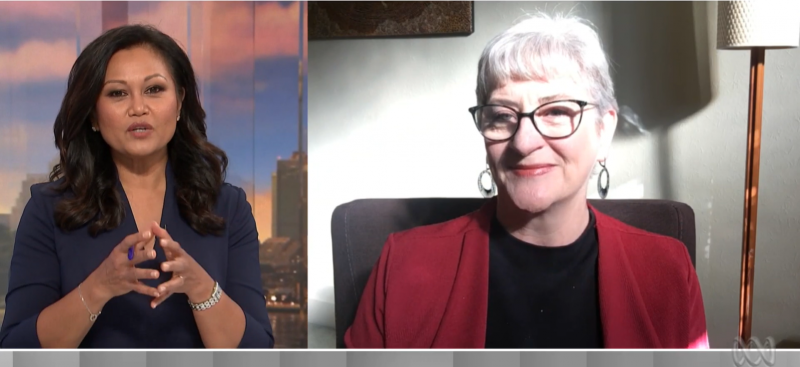 See the full interview here
"Thinner and more muscular isn't always the answer … what works is to feed your body for what it is that you need to do."
On ABC TV Weekend Breakfast recently, NEDC National Director Dr Beth Shelton shared her insights on the subject of high performance sport and disordered eating with Fauziah Ibrahim.
She discussed conflicting ideas of what we should and shouldn't eat and the high stakes involved for high-performance athletes. "Athletes need to be really careful around how they use their focus when it comes to food and eating," she said.
Following medical, psychological and dietetic advice to stay safe is crucial. She added that body image is an issue for everyone in our culture unfortunately. Athletes in aesthetically judged, gravitational and weight-class sports need more help. And all athletes need an environment that is nurturing and safe, not punitive or derogatory.