Issue 73: Body image, Social Media and Eating Disorders - Part 2
About this resource
Dr Gemma Sharp, creator of chatbot KIT
Alex Cowen: Butterfly Foundation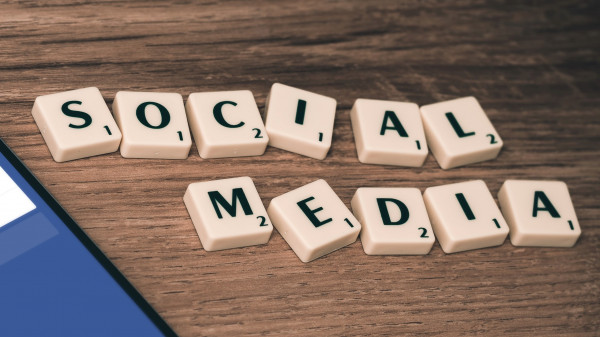 Editors' Note:
We continue our theme of Body Image, Social Media and Eating Disorders which began in Issue 72 and examine some solutions researchers and lived experience organisations are currently working on.
Founder and leader of the Body Image Research Group at the Monash Alfred Psychiatry Research Centre Dr Gemma Sharp discusses how people can take steps to use social media safely and how she came up with the idea behind her creation, the online body image chatbot KIT. "It can be very difficult to resist the pressures to conform to unrealistic appearance ideals," she writes. Read it here.
Butterfly Foundation Communications Manager Alex Cowen explains measures Butterfly is taking in conjunction with TikTok and Instagram to combat unhelpful and problematic content appearing on social media platforms. "Social media organisations have a responsibility to ensure users are safe (and) protected from unhelpful content," she said. Read it here.
You can find links to further body image-related resources created by Australian eating disorder organisations here, including Eating Disorders Victoria's (EDV) How Far is Too Far?, WA's Centre for Clinical Interventions' (CCI) Caring Less About Your Looks and Building Body Acceptance. People with lived experience, parents, carers and supports, can read blog posts from the Butterfly Foundation's National Manager of Prevention Service, Danni Rowlands, about helping young females here and young males here and listen to Butterfly's Let's Talk podcast series, Episode 4: Young people, body image and social media here. Butterfly Clinician and Helpline Team Leader Amelia presents tips on using social media wisely here.
See our body image fact sheet here and download our infographic with tips on improving body image here.
Remember – the NEDC is all about collaboration and connection. Please share this eBulletin with colleagues and friends. Your input and your voice matter to us. You can contact us at info@nedc.com.au
You can also participate through membership to the NEDC - JOIN US
Dr Gemma Sharp – KIT chat
You hold a Bachelor of Science in Molecular Biology, Bachelor of Science Honours degree in Microbiology and Immunology, a Masters degree in Oncology, a Diploma in Languages in Japanese, a Graduate Diploma in Psychology, a Bachelor of Behavioural Sciences Honours degree in Psychology and a PhD in Clinical Psychology. How did you become involved in the ED field? What are the challenges and highlights?
I became involved in the ED field during my PhD studies in Adelaide. I was fortunate to work with wonderful researchers and clinical psychologists at my university in the ED field who inspired me to continue this work after I graduated. There are so many challenges in this field. EDs are so misunderstood in the general community. I hear things like that they are a "cry for attention", "a diet gone wrong" or "caused by vanity". It is up to those of us in the field to educate others so that EDs receive the recognition they deserve as serious mental health conditions.
Instagram, Snapchat and selfies are part of everyday life now. What is the evidence of harm caused by our reliance on social media? What steps can people take to use social media safely?
Using social media can be a really positive way of connecting with others, but it can also potentially cause harm. Social media has been designed to be "addictive" and so people can end up spending a great deal of time on there and not engage in necessary tasks in "real life". Young people, in particular, can value and invest more in their "online persona" than in their real life leading to confusion over their true identity. Looking at other users on social media can also lead people to believe that they have "perfect" lives and their own lives do not "measure up". Some very simple strategies to enjoy using social media more are to set time limits for how much time is spent on social media, check in with thoughts and feelings regularly while using social media, unfollow people whose content leads to negative thoughts/feelings and follow people who inspire.
Body image concerns affect people of every age, gender, and in all socioeconomic and cultural groups. Are there differences in the ways these concerns present themselves to different groups?
It is true that body image concerns can and do affect people of all ages, genders, sexual orientations, socioeconomic and cultural groups. Body dissatisfaction tends to occur when there is a difference between how a person believes they look and how they want to look. How we want to look is often guided by society's unrealistic appearance ideals for our demographic characteristics. For example, women tend to idealise a "thin" and "toned" body while men tend to prefer a more "muscular" physique.
How can people resist the pressures to conform to unrealistic body image standards? What education and awareness measures may help?
It can be very difficult to resist the pressures to conform to unrealistic appearance ideals. To help people manage these pressures we try to teach people to think critically about these appearance ideals – where they come from and how they are maintained. These ideals have changed dramatically over time, but what they have in common is that they are always virtually impossible to achieve. We ask people to think about who benefits from the perpetuation of beauty ideals – the beauty industry – selling us products to supposedly help us achieve these unattainable appearance standards. We also encourage people to look at a wider range of body shapes and sizes, so they are not just looking at the one type of body.
How do social media and body image issues combine to cause harmful effects?
On social media, people tend to only post about the positive aspects of their lives, and this includes their best-looking photos which have likely been edited to "improve" their appearance further. This creates a very unrealistic representation of people's lives and appearance. When people compare their own self-image to these unrealistic representations on social media, it can lead to dissatisfaction with their own appearance as it does not "measure up". There is also a wealth of misinformation on social media around "health" and "wellness", which actually serves to promote body dissatisfaction and disordered eating behaviours under the guise of being "healthy".
Tell us about the creation of chatbot KIT. How does it work? How can KIT help people who are struggling with social media and body image issues?
I came up with the idea of a body image chatbot back in 2018. Chatbots were just starting to be used in the field of mental health then and, as far as I was aware, there were none focused on body image support where people needed it most – on social media. A chatbot is a computer program that can learn to have human-like conversations using artificial intelligence technology. Chatbots are available 24/7 and accessed anonymously and so represent an important "bridge" between deciding to seek help and actually seeing a health professional in person.
Our chatbot called "KIT" involves a wonderful collaboration between researchers and clinicians from Monash and Swinburne Universities, the national eating disorder support organisation – the Butterfly Foundation, chatbot production company – Proxima, and graphic design company – Yoke. KIT is capable of having conversations of two main types: (1) education-based, about the causes and consequences of body image issues and eating disorders, and (2) teaching coping skills or strategies that mental health professionals routinely offer, such as mindfulness and cognitive behavioural therapy skills. KIT has also been designed to appeal to two main groups – people seeking help for themselves and people seeking support for a loved one. KIT can be accessed through advertisements on Instagram and Facebook, and also lives on Butterfly's website.
KIT was officially launched in Nov 2020 and has already chatted with thousands of people and, owing to the use of artificial intelligence, KIT is always learning through every conversation. You can chat with KIT here.
Dr Sharp also co-presented on Working with BDD and EDs at ANZAED's recent Virtual 2021 Autumn Workshop Series here.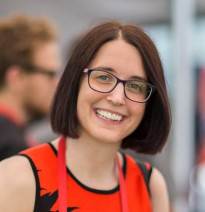 Dr Gemma Sharp is a National Health and Medical Research Council Early Career Senior Research Fellow at Monash University, Melbourne. She founded and leads the Body Image Research Group at the Monash Alfred Psychiatry Research Centre. She is also a Senior Lecturer and clinical supervisor for postgraduate clinical psychology students at the Monash University Turner Clinics. She runs her own private psychology practice in Melbourne where she specialises in the treatment of body image issues and eating disorders. To keep up to date with Dr Sharp's developments, you can follow her on Twitter at @gemmasharp11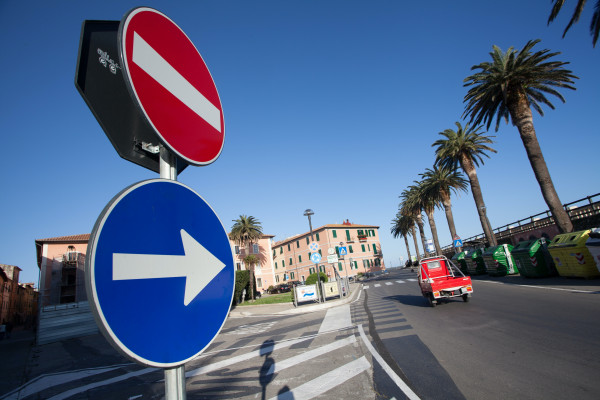 Butterfly Foundation: Hashtag help
Lived experience organisation Butterfly Foundation's research from its 2019 'Insights In Body Esteem' survey of 5,000 Australians found that 58% of people aged between 19 and 30 compare themselves to people on social media, and 50% wished they looked more like people on social media. In the same year, 48% of respondents were dissatisfied with the way they look, compared to 43% of respondents in 2017. In 2019, survey participants also reported using social media at least daily (96%) with a majority reporting using it multiple times a day (71%.). These percentages are likely to have increased since COVID-19.
Butterfly are working to provide support services, treatment, prevention and early intervention programs for groups ranging from schools, sporting teams, parents and youth workers, while also undertaking to identify unhelpful social media content and help create change.
"Butterfly has been increasingly alerted to problematic content across social media platforms that could have a detrimental impact on someone's body image or in some cases fuel an eating disorder," Butterfly Communications Manager Alex Cowen said. "We keep a very close eye on social media platforms, monitoring and reporting body and eating 'trends' to the respective social media organisations as they appear.
"Much of the unhelpful content shared with Butterfly from our community depicts harmful imagery that has the ability to reinforce negative feelings, attitudes and behaviours in relation to body image, food and diet to a vulnerable, predominantly younger audience. Problematic content often also highlights our fixation with the societal notion of ideal body types and promotes extremely unsafe weight loss and/or muscle-bulking methods to an often-impressionable audience. For someone experiencing, recovering from or at risk of an eating disorder, exposure to this kind of content can encourage eating disorder thoughts and behaviours."
Butterfly have taken on a role in advising TikTok and Instagram on policy and product developments to protect users from harm, improve access to help-seeking and provide in-app resources.
"Social media organisations have a responsibility to ensure users are safe, protected from unhelpful content and are left feeling body confident when they are engaged with the platform and when they step away. As an organisation we are actively having conversations with TikTok and Instagram and been involved in feedback sessions that have allowed us to advise on in-app product developments and policy that helps protect users from harmful and triggering content," Ms Cowen said.
"Both TikTok and Instagram have made important moves within their respective apps to ensure that when someone is searching for a hashtag related to eating disorders, they are prompted to access the Butterfly Foundation's Helpline or website where they can find help, support, and information about treatment options. Beyond this, both social media organisations have also implemented in-app resources that provide helpful tips on how to support yourself and your body image while interacting online."
Instagram's recent apology on April 15, for mistakenly promoting weight-loss content to users with eating disorders through search prompts, is one indication that there is still a lot of work to be done.
"It is disappointing to see that some Instagram users with lived experience of an eating disorder were served search suggestions that implicitly promote weight loss," Ms Cowen said. "However, we understand that this was an oversight and Instagram have since apologised for this. Unfortunate instances like this one are an important reminder of the work that Butterfly does with Instagram to improve the app and better protect our vulnerable community. Everyone's experience online should be safe and if you do have lived experience you shouldn't have to worry that you will be triggered by content or that your recovery will be jeopardised just by having a scroll."
Butterfly has also been in consultation with Triple J's Hack team, which has launched a crowdsourced investigation into body image and eating disorders. Ms Cowen says contributions by Australians to the survey can help with Butterfly's advisory work on policy and best practice with social media organisations.
"We are really excited to see the important work the Triple J Hack team are doing to investigate how Australians are feeling, in the wake of a pandemic, about their bodies. We welcome any research into body image and how it intersects with social media, as it helps to better inform the work we do with organisations such as TikTok and Instagram," she said.
"It is important to note that prior to the launch of Hack's investigation significant strategies have been put in place by social media organisations to support users who may be suffering from eating disorders and/or negative body image. We anticipate that the results of Hack's investigation will only further advance such strategies and drive important conversations between Butterfly and social media policy makers."
For more info about The Hack survey click here and to take part click here.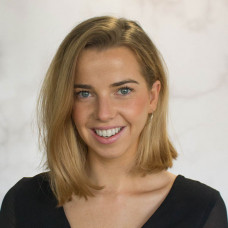 Alex Cowen has 8 years' experience working in the Australian media and non-for-profit sectors. Alex has experience in dealing with the media along with internal and external stakeholders as well as a demonstrated history of developing and implementing creative, successful brand marketing campaigns. Now focusing on health advocacy Alex's passion lies in influencing societal change.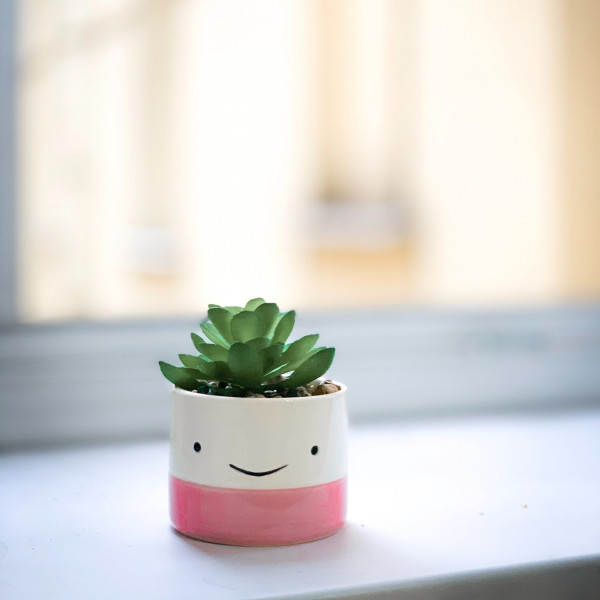 Further body image resources
Eating Disorders Victoria (EDV) has developed How Far is Too Far?, an early intervention resource for eating disorders, which aims to increase understanding of the risk factors and warning signs related to eating, exercise and body image and encourage young people, families, educators and fitness professionals to start conversations that can help people connect with the health system.
WA's Centre for Clinical Interventions (CCI) has published consumer modules: Caring Less About Your Looks, which have been designed to help lessen the impact that appearance concerns can have on someone's quality of life. They examine the factors that keep people overly focused on their appearance, and introduce specific strategies that target these mechanisms directly. These modules are designed to be worked through in sequence from Module 1-7. Consumers can work on these modules independently, or with the assistance of a mental health professional.
CCI has also created a seven-module workbook on Building Body Acceptance. It contains information and worksheets about Body Dysmorphic Disorder, (BDD), a specific type of body image problem marked by an intense preoccupation with a perceived flaw in one's physical appearance.