About this resource
Editor's Note
With 2021 drawing to a close, COVID-19 continues to be the biggest single issue affecting the eating disorder sector. A recent literature review commissioned by the Butterfly Foundation here looked at 72 global studies and found that the strain on global eating disorder national helplines increased by 195% in the United Kingdom, 67% in Canada and 57% in the United States, with a 48% increase (pre-COVID) in contacts to the Butterfly National Helpline in the last financial year. Exacerbation of symptoms, admission to hospital and emergency department visits also increased. The COVID situation continues to evolve with the emergence of the Omicron variant and renewed outbreaks. (See our updated COVID-19 page here.)
Disruption of services and service provision has resulted in widespread change that has transformed the eating disorder system of care landscape and continues to drive innovation in the sector. The Australian Government recently announced that telehealth measures introduced in March 2020 as a pandemic response are now a permanent feature of Medicare, allowing more flexibility in appointments and giving people across Australia greater access to care.
Systemic change is needed now more than ever and at NEDC we continue our work to build greater knowledge and awareness of eating disorders, building pathways to care, and helping people to navigate their way through the Stepped System of Care.
The partnership between Australia and New Zealand Academy for Eating Disorders (ANZAED) and NEDC to develop a credentialing system for mental health and dietetic eating disorder treatment providers has moved into an exciting new stage. Applications for clinicians to apply for the Credential opened on November 24. Learn more about the Credential and about how you can apply by watching the information webinar here, or visit the connect.ed website here. We spoke to ANZAED President Dr Siân McLean and Credentialing Director Dr Gabbi Heruc about how the Credential will work and what impact it will have on people experiencing an eating disorder and their families and supports here.
In partnership with the Mental Health Professionals Network (MHPN), we launched a podcast series, Eating Disorders: Beyond the Unknown. Co-hosted by Dr Beth Shelton, NEDC National Director, and Belinda Caldwell, CEO of Eating Disorders Victoria (EDV), this valuable and accessible new resource can be widely shared to help break down stigma and stereotypes and provide useful information about eating disorders. Read about it here.
We have translated our Eating Disorders in Australia booklet into Simplified Chinese, Traditional Chinese, Arabic, Vietnamese, Italian and Greek. Providing culturally appropriate translated resources supports diversity and inclusion and increases access to evidence-based information for people from different language backgrounds. Find out more here.
NEDC National Director Dr Beth Shelton looks back on the year and thanks our members and friends for their contributions here.
The festive period can be difficult for people experiencing eating disorders, their families, friends and supports. Find holiday help information and links to helplines here.
If you are interested in connecting or collaborating with the NEDC, we encourage you to become a member.
Wishing you all a safe and happy holiday season.
Message from National Director
Dear NEDC Members and Friends,
Season's Greetings to you at the end of a tough year for people experiencing mental health issues and their families/supports, and for those providing and leading service provision and lived experience support. I hope that you are looking forward to some time to breathe, rest and celebrate.
One of the many unexpected learnings of living through the COVID pandemic for me has been the day-to-day reality of how interdependent we are – how we survive and thrive by relying on our own strength – sure – but maybe even more importantly by relying on each other's strength.
NEDC, at heart, is about interdependence and collaboration – the coming together of researchers, people with lived experience, clinicians, and leaders – to develop unified positions and to build the system of care for people at risk of or experiencing eating disorders. I think that it is pretty clear what we want and need – the right support and treatment at the right time in the right place for all who need it. It takes both innovation and steadfast work locally, regionally, state-wide, and nationally to build a system of care that works from prevention through treatment and recovery, integrating whole of health system response and eating disorder-specific services.
I would like to thank you, NEDC's members and friends for your contribution to this work. I would also like to warmly acknowledge the work of NEDC's fellow national organisations – The Butterfly Foundation, Inside Out Institute for Eating Disorders, Australia and New Zealand Academy for Eating Disorders (ANZAED) and Eating Disorders Families Australia (EDFA) along with our state and territory-based partners in lived experience and service development organisations.
I would also like to acknowledge the committed and crucial work of the workforce including dietitians, peer workers, mental health professionals, medical professionals; researchers; Primary Health Networks; the policy and government leaders who help to structure and fund the system of care, and the champions in many places who work for eating disorders to be at the table; in the picture; part of all new developments in health and prevention.
Lastly, thank you to NEDC's bedrock, our Steering Committee, and to the very many people who have come together to help lead NEDC's work on the new credentialing system, the National Training Framework, resourcing primary care, online core skills training and clinical guidelines. Your input and collaboration are the core of NEDC's work.
NEDC would like to warmly thank you for being involved with us this year to help build the system of care for people experiencing eating disorders and their families and supports.
Wishing you a refreshing, peaceful break and a very good year in 2022.
Very best,
Dr Beth Shelton with the NEDC team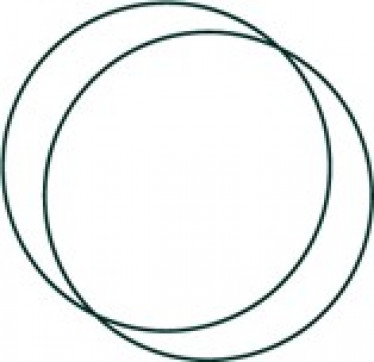 Credentialing interviews
ANZAED President Siân McLean talks about how Credentialing can help people with lived experience and health professionals, and explains the meaning behind the website's name.
Why is it important to have a Credentialing system for eating disorder treatment?
A credentialing system offers a clear pathway to connect people with eating disorders to treatment providers. We know that navigating the system of care for people with eating disorders and their supports can be harrowing and consumers or carers seeking treatment often have difficulty finding a suitably qualified and experienced treatment professional. Negative experiences can be so upsetting that people may be reluctant to try again. We want to improve the system so that these sorts of experiences are much less likely to happen.
We also want to improve the system and bring more health professionals into eating disorders work and provide them with support through training and supervision. This will mean that we have more health professionals available to provide treatment and they will be practitioners with recognised knowledge, experience, and professional development to provide eating disorder treatment.
In seeking to achieve these objectives with credentialing, we aim to improve the chances of people receiving the right care, at the right time, from the right health professional. Ultimately this will help lead to better outcomes for people affected by eating disorders.
What has been the process involved to develop the credentialing system?
Working with NEDC, the project team have engaged in an extensive process to develop the credentialing system. This has involved broad consultation across the sector, with professionals, people with lived experience, and their supports. We learned that there was really strong support for the idea of a credential system that would recognise health professionals who had met minimum standards for eating disorder treatment. Not surprisingly, people we consulted with are really keen to have a system in place that helps to prevent negative treatment experiences, whether that be from having trouble getting a referral or finding a health professional with experience working with eating disorders.
We are really grateful to all of those who have been involved in shaping the development of the credentialing system through their input in consultations, surveys, working groups, or expert advisory committees. The level of involvement from all of the relevant stakeholders in eating disorders has indicated a strong endorsement of the system and has led to a robust system that reflects the needs of all users.
Tell us more about connect·ed – why this name for the credential website?
The name connect·ed really gets to the heart of what we want the credentialing system to do, and that is connect those in need of eating disorder treatment with providers who have demonstrated that they have the qualifications, knowledge, training and professional development profile to meet minimum standards for delivery of safe and effective eating disorder treatment. And it really goes beyond just providing a list of names of providers – we know that people experiencing an eating disorder and their supports want to have more choice and control in who they seek treatment from. The clinician profiles on the connect·ed website will allow those seeking treatment to connect with the right provider for their needs, that is, health professionals who provide the type of approach that is most suitable for that person and with appropriate understanding of a person's circumstances, whether that be gender, cultural background or prior experiences with treatment.
How will the Credential add to career structures and pathways for clinicians?
Credentialing offers multiple opportunities for clinicians. The credential provides recognition of clinicians' commitment to working with eating disorders and the work they have done to upskill and gain knowledge and skill in this area. In the future, employers may look at the credential as a key indicator of the standard or work that clinicians bring to the eating disorder field, potentially opening greater opportunities in career development. There are also opportunities for clinicians to provide training and supervision to facilitate credentialed clinicians meeting ongoing professional development. And finally, we are keen to see the credentialing system develop a strong community of practice that will enhance recognition of the importance and value of eating disorder work.
Dr Siân McLean is President of the Australia & New Zealand Academy for Eating Disorders (ANZAED) and Senior Research Fellow in the School of Psychology & Public Health at La Trobe University. Sian joined the ANZAED Executive Committee in 2017 and became President in 2021. In her role with ANZAED she was involved with bringing the 2020 Sydney International Conference on Eating Disorders to fruition with AED, is now strongly focused on the Credentialing project, a joint initiative between ANZAED and NEDC, and is keen to foster ongoing involvement in ANZAED of all professionals in Australia and New Zealand working in eating disorders to ensure they are supported in their work. In her research Siân focuses on body dissatisfaction and eating disorders in children, adolescents, and adults and explores risk, maintenance, and protective factors that contribute to the development of body dissatisfaction and disordered eating, and evaluates sociocultural (i.e., media literacy) and psychological (i.e., cognitive behavioural therapy) prevention and treatment interventions for eating disorders, including through e-health.
ANZAED Credentialing Director Gabbi Heruc tells us about the Professional Development Packages available to clinicians, and how Credentialing can address workforce shortages.
How does the Credentialing system work?
Credentialing may be an unfamiliar term, but really it is a formal way of signaling that a clinician meets a specified standard required for the provision of safe and effective healthcare. The ANZAED Eating Disorder Credential is for mental health professionals and dietitians providing treatment for people experiencing an eating disorder. It provides the formal recognition of qualification, knowledge, training, and professional development activities needed to meet minimum standards for the delivery of safe and effective eating disorders treatment. By meeting this standard, we hope that the Credential will enhance the effectiveness and consistency of treatment for people experiencing eating disorders in Australia.
The ANZAED Eating Disorder Credential website – connect·ed – is the new gateway connecting people experiencing an eating disorder and their families and supports with a credentialed clinician. Through the connect·ed platform, clinicians can apply to become a Credentialed Eating Disorder Clinician, and then once awarded the Credential, can create and publish their profile on connect·ed so prospective clients and referrers can easily find them.
How can clinicians become involved?
The Credential is for any mental health professional or dietitian providing treatment for people experiencing an eating disorder. The Credential has been designed to sit across all workplace settings such as private practice or public health, and also for clinicians providing treatment for people experiencing different types of eating disorders. We want to be able to support a person experiencing an eating disorder to be able to find a clinician with experience in eating disorders regardless of the specific diagnosis, the setting in which the treatment will be provided, or where they live.
The connect.ed website houses all of the information needed for a clinician to learn about what is required to become credentialed as well as the place for a clinician to complete their application. The Credential Clinician Information Pack can be downloaded from here. This provides detailed instructions on what is needed to meet each of the eligibility criteria and the ongoing annual requirements of supervision and continuing professional development. The ongoing requirements are really important to support a clinician to continue to expand their knowledge, skills and practice in the area of eating disorder treatment.
The application process is completed through the connect.ed website. It is an easy process and clinicians can upload all required documentation and evidence of meeting the criteria within the online application form.
If a clinician has any questions about what is required, how to apply, and the process after being awarded the Credential, they can always contact the ANZAED Credential team at connected@anzaed.org.au
Tell us about the Credential Professional Development Packages available to support clinicians to get the Credential.
If clinicians would like to become credentialed, but haven't completed the required training, or need help finding a supervisor to meet the ongoing supervision requirements, NEDC are providing free training and supervision opportunities up until 30 June 2023. These are broadly called the Credential Professional Development Packages, but the Packages provided have been designed to meet the needs of the clinician rather than all clinicians accessing exactly the same type of Package. We have been extremely fortunate to receive funding from the Australian Government, Department of Health to roll out these packages, and we see it as a fantastic opportunity to support clinicians to expand their knowledge and skill to provide treatment for people experiencing eating disorders. In recognising the individual needs of clinicians, the PD Packages will be provided across three clinician groups:
1) Clinicians new to providing treatment for people experiencing an eating disorder:
2) Clinicians with some experience providing treatment for people experiencing an eating disorder
3) Clinicians with experience in providing treatment for people living with an eating disorder
This means that mental health professionals and dietitians with varying levels of experience can apply for the PD Packages and we really encourage clinicians to do so! We would like to see these opportunities being accessed by clinicians from across all states and territories and geographical location as well as across professional groups. There are a limited number of PD Packages available, so please spread the word.
If you would like to find out more information or apply, head to the connect·ed website: connected.anzaed.org.au/pdpackages/
How can this initiative address current workforce shortages?
The introduction of the Credential provides an opportunity to engage with the broader mental health workforce to develop eating disorders treatment skills amongst all clinicians. The Credential criteria articulate a well-defined standard for what is required for a clinician to meet the minimum requirement for the delivery of safe and effective treatment. In this way, we have established clearer professional pathways for clinicians to become skilled to provide treatment for people experiencing eating disorders through an identified learning and experience portfolio.
The Professional Development Packages of free training and/or supervision also provide a really significant opportunity to build the workforce. Clinicians often face a lack of accessible, available, and affordable training and/or supervision, but NEDC will be able to coordinate this for any clinician awarded the PD Package.
The Find a Treatment Provider search page will be launched in approximately May 2022. How will it help people with lived experience of an eating disorder seeking treatment?
We know that people with lived experience of an eating disorder and their families and supports can find it difficult to find clinicians skilled in providing eating disorder treatment. This is also often the experience for referrers, such as GPs, who need to search through multiple professional databases to find a clinician with the required skillset. The connect.ed Find a Treatment Provider search page will provide a list of mental health professionals and dietitians that have met the requirements to provide safe and effective treatment, and thus provides a first port of call for those seeking an eating disorder treatment provider.
The additional functionality within the search page will also help a treatment seeker to find a clinician with specific knowledge and skill across diagnostic presentations, age groups, treatment approaches, as well as finding a clinician within a certain geographical area. We hope that this can help people experiencing eating disorders to locate the right treatment at the right time as we know that this can have a significant impact on treatment outcome.
Dr Gabriella Heruc is Credentialing Director for the Australia & New Zealand Academy for Eating Disorders (ANZAED). She holds an Honours degree in psychology, Master of Nutrition & Dietetics and a PhD in Medicine examining gastrointestinal function, blood glucose and appetite regulation in anorexia nervosa. She is also an Adjunct Fellow at Western Sydney University, where she is a co-director for ENRG - the Eating Disorders and Nutrition Research Group; a collaboration of researchers aiming to advance nutrition & dietetic research in eating disorders to improve our understanding of the role of nutrition in prevention and treatment. She has worked in mental health for almost 20 years and as an Accredited Practising Dietitian, she has focused her work in the nutritional management of eating disorders, with extensive experience in both adult and paediatric eating disorder management. She enjoys continuing to support patients through her private practice work in Sydney. She is on the Steering Committee for the National Eating Disorders Collaboration and is the Past-President of ANZAED. Through her work with ANZAED, she also co-chaired the development of the world-first clinical practice and training standards for mental health professionals and dietitians providing eating disorder treatment.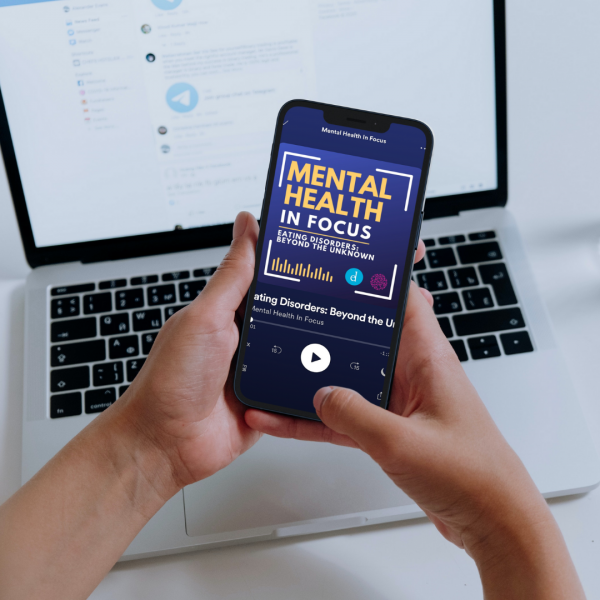 Podcast series Beyond The Unknown
COVID has also seen an increase in the popularity of podcasts. Many people have found podcasts an engaging and thoughtful way to pass the time while driving, going for a walk, or working around the house. They provide a flexible way to learn about eating disorders, body image and other related issues for people experiencing an eating disorder, their families and supports, and health practitioners, allowing access to experts that may not be possible in face-to-face formats.
In November we launched our podcast series, Eating Disorders: Beyond the Unknown, produced in partnership by the NEDC and the Mental Health Professionals Network (MHPN) and co-hosted by Dr Beth Shelton, NEDC National Director, and Belinda Caldwell, mother, carer and CEO of Eating Disorders Victoria (EDV). It is a warm and welcoming safe space to listen and learn about eating disorders.
In this four-part series, Beth and Belinda chat with people with lived experience of an eating disorder, their supports, and dietitian Shane Jeffrey in wide-ranging and thought-provoking discussions about understanding what it's like to live with, care for and provide support for someone living with an eating disorder.
Passionate, at times controversial and deeply honest, these conversations between the friends and colleagues touch on myths, break down stereotypes, and present the latest research and data to help the listener understand what we do know about eating disorders. By opening up the dialogue about bodies and eating, Beth and Belinda explore the experience of disordered eating and eating disorders and attempt to challenge the shame, secrecy and stigma that surround eating disorders.
Beth and Belinda's guests give honest and heartfelt descriptions of their journeys to and from illness. These recovery stories can help educate not just mental health clinicians, but also other practitioners, people with lived experience, their families and supports, and the general public.
It is hoped that the podcasts will help the crucial work of early identification and first response for people experiencing eating disorders, throughout the health system, regardless of body weight and/or shape, gender, education, address or income. Health practitioners are encouraged to be alert to warning signs of disordered eating and eating disorders and start a conversation with someone. As Beth says in the final episode: "The most important screening tool [for eating disorder] is the clinician thinking about the possibility that this could be an eating disorder."
All four episodes are available on Apple Podcasts and Spotify.
Listen to Episode 1 - Eating Disorders Unpacked here.
"As soon as we understood better both the genetic [and] the neurobiological precipitants… it just made things so much easier in terms of actually how to support Lucy."
Belinda Caldwell
Listen to Episode 2 - Understanding Anorexia here.
"For me it was quite an invalidating process… if someone's not diagnosing you with an eating disorder you clearly have just because you're not underweight on the BMI scale, it really does feed into the eating disorder mindset of, 'Oh well, you're not skinny enough, you're not sick enough'… it did make me feel like I didn't deserve help or to recover."
Jess, daughter
Listen to Episode 3 - Binge Eating and Bulimia: Out of the Dark here.
"My eating disorder had actually been grooming me for many years, in fact my entire life I had an uncomfortable relationship with my body and food for as long as I could remember."
Desi, recovered after 30 years
Listen to Episode 4 - Bodies, Eating and Living Well here.
"If we're thinking about having a good relationship with food, we want to … not pay attention to the nutritional messages or the nutritional rules that sit inside our brain that are often the product of marketing."
Dietitian Shane Jeffrey
NEDC recently published a new podcast page and have curated a list of excellent podcasts on eating disorders available from Australian eating disorder organisations. You can find Butterfly's Let's Talk series, Dr Adam Burt discussing his research on eating disorders among First Australians at InsideOut, and podcasts from EDQ's Carer's Helpkit here.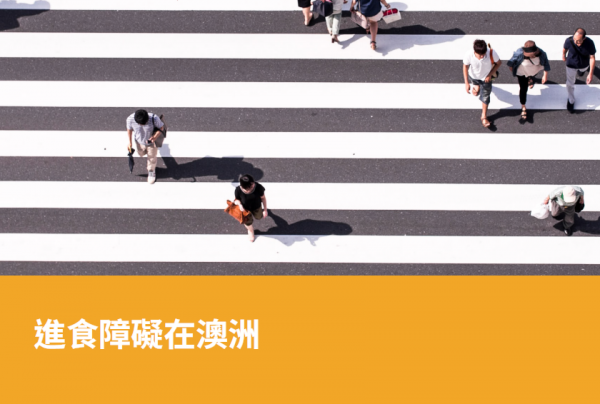 New translations
NEDC's updated resource rollout continues with the Eating Disorders in Australia booklet translated to:
The booklet has undergone 'community checking', an extra layer of quality checking done by members of the community to ensure that all text in the translated document is respectful and appropriate for the community.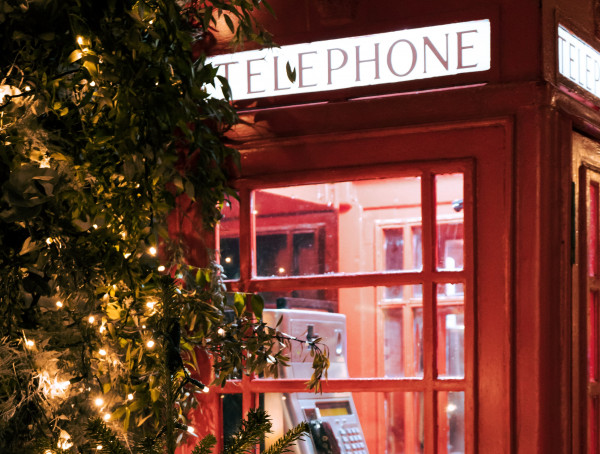 Holiday help guide
The holiday season can be very challenging for people experiencing an eating disorder, their families, friends and supports. Stress can result from families gathering for meals, high social expectations, breaks in routine, lack of regular professional support, body fears fuelled by beachside holidays and increased use of social media.
Access to one-on-one support can be hard to find over the festive season. Knowledge of support services available at this time can help people manage anxiety and prepare practical strategies in advance to overcome challenges.
There are many articles, personal stories, tip sheets, videos, podcasts and helplines published by eating disorder organisations that may guide people with lived experiences of eating disorders, their friends, families and supports through some of the difficulties of the holiday season.
Advice on coping with the holidays can be found on the Butterfly Foundation website and chatbot KIT is available 24/7 with info and resources for people with body image or eating concerns. Butterfly's Helpline 1800 334 673 and online chat is open 8am-midnight AEDT every day except 25-27 December and 1 and 3 January.
Eating Disorders Victoria (EDV) Hub is on a break from 25 December to 4 January but you can find tips here.
Eating Disorders Queensland (EDQ) is closed from 24 December to 5 January, however online resources will still be available while the office is closed, and information will be shared on social media.
Carers and support people can find helpful information on Eating Disorders Families Australia's website and can access Peer support online via the strive Australia Facebook group
BEAT Eating Disorders UK also has excellent articles on coping with the festive season here.
For more info about accessing Australian helplines over the Christmas/New Year break, click here.