Issue 80: Culture change in the sports system
About this resource
AIS-NEDC Eating Disorders in Sport training
Interview with John Worsfold and video
Interview with Kate Wensley and video
Q&A Interview with Nikki Jeacocke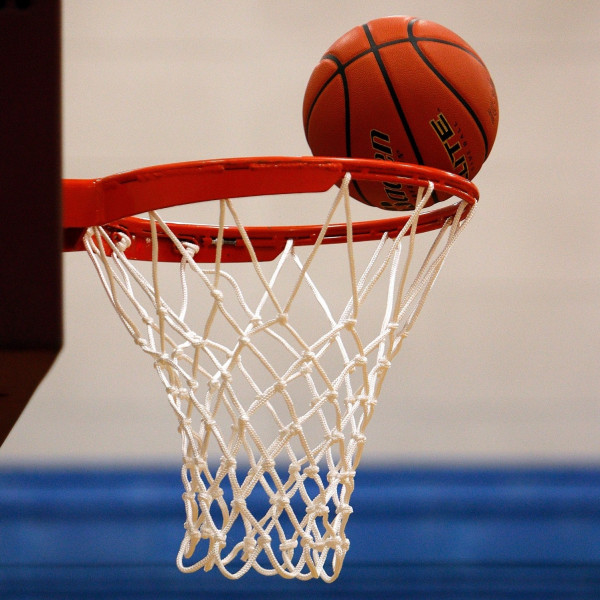 Editor's note
An essential part of NEDC's role in building the system of care for people experiencing eating disorders is starting the conversations and taking the steps required to change the culture. This includes educating people in all walks of life, creating resources and developing tools to increase understanding of the importance of early intervention, prevention and treatment of disordered eating, body image issues and eating disorders.
Disordered eating and/or eating disorders in athletes range from 0-19% in males and 6-45% in females, compared to 9% of the general population who will have an eating disorder in their lifetime (1). Our collaboration with the Australian Institute of Sport (AIS) on disordered eating in high performance sport continues with the Eating Disorder in Sport (EDiS) training package, which commenced earlier this year with a Train the Trainer program. NEDC National Manager Hilary Smith discusses the evolution of this project here.
In this issue, we spoke to leading sporting figures and all agreed that expert advice, such as that delivered by EDiS, is needed to help staff address issues with disordered eating, eating disorder and body image concerns in the sporting world.
Former AFL champion player and coach John Worsfold hit the news in 2020 when he defended one of his players being criticised by TV commentators about his body shape. His response was so supportive of body diversity that it is an integral part of the AIS-NEDC EDiS training program. We spoke to Worsfold about the need for education about body diversity and the stigma around skinfold testing. "Basically his image didn't fit the stereotype that those guys had in their mind. Ultimately you really felt as though they had no idea what sort of damage they were doing in those comments," he said. Read or view the interview here.
Football Australia's Head of Psychology for National Teams Kate Wensley spoke to us about her involvement with the AIS-NEDC EDiS training program. She attended the inaugural Train the Trainer sessions and will now be delivering the EDiS workshops. "People can leave the training knowing what to do essentially," she said. Read or view the interview here.
Nikki Jeacocke, Senior Sports Dietitian and Disordered Eating Project Lead at the Australian Institute of Sport, collaborated on the 2020 AIS-NEDC position statement on disordered eating in high performance sport and the EDiS training program. "I am passionate about helping athletes at an individual level," she said. "But I am equally driven to make change at a system level through education, policy, and research as it is at this level that we can have the greatest impact." Read the Q&A here.
The NEDC is all about collaboration and connection. Please share this eBulletin with colleagues and friends. Your input and your voice matter to us. Contact us at info@nedc.com.au
You can also participate through membership to the NEDC – join us here.
Reference: (1) Reardon CL, Hainline B, Aron CM, et al. Mental health in elite athletes: International Olympic Committee consensus statement (2019). Br J Sports Med. 2019;53(11):667-99.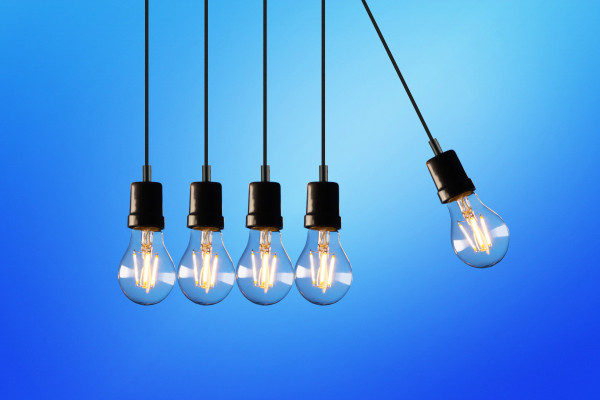 AIS-NEDC Eating Disorders in Sport training program
The National Eating Disorders Collaboration (NEDC) has a long-standing relationship with the Australian Institute of Sport (AIS). We are delighted to be involved in the important work to build capacity within the high-performance sport system to prevent and address body image, disordered eating and eating disorders among athletes.
To date this work has included the development and publication of the AIS-NEDC Position Statement on Disordered Eating in High Performance Sport and accompanying resources to assist sporting organisations and institutes to implement the recommendations contained within the Position Statement. Most recently, we have collaborated in the roll-out of a Train the Trainer program so that psychologists and sports dietitians across the high-performance sport system can deliver the Eating Disorders in Sport training package to all role holders.
The Eating Disorder in Sport (EDiS) training package provides a half-day training to educate and inspire all professional role holders within the high-performance sport system – from organisational leaders to sports science staff to clinicians to coaches to uniform staff – to play their part. All role holders within sport have responsibilities in prevention and early identification of athletes with body image concerns, disordered eating or an eating disorder.
EDiS presents athlete lived experience on the realities of experiencing an eating disorder in a highly competitive environment. It discusses the prevalence of disordered eating and eating disorders in sport, the specific factors that can increase risk for athletes in the high performance system, and the changes that sports (and the role holders within them) can make. It includes "deep dives" on dieting and on how to talk about bodies. It provides all participants with an action plan so that they can recognise, respond to, refer and remain supportive of an athlete who may be struggling. Importantly, EDiS helps role holders understand where their responsibilities begin and end and gives clear pathways to further support when needed.
It is wonderful to know that our group of psychologists and sports dietitians, who were so committed throughout the Train the Trainer process, are already delivering EDiS in sports organisations and institutes around the country.
If you work in the High Performance Sport system, ask your sport or institute about how you can access EDiS. For other people interested in disordered eating and eating disorders in sport, check out our website.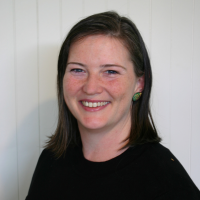 Hilary Smith
NEDC National Manager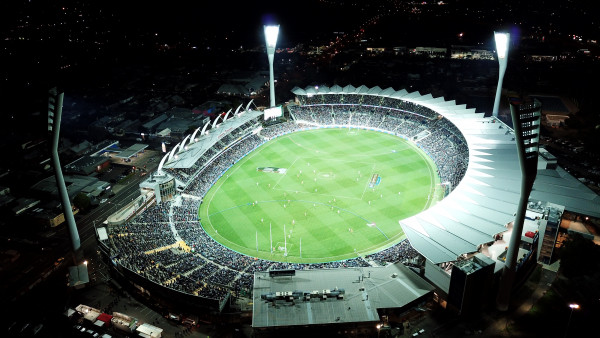 Interview with John Worsfold

Body shaming in the AFL is back in the news. The 2021 ban on skinfold tests on draft hopefuls is still provoking comment, in March this year AFLW Gold Coast forward Sarah Perkins faced criticism online about her weight, and body shaming is now an offence under revised vilification rules. In July 2020, former AFL player, captain and coach John Worsfold was ahead of the pack, defending Essendon player Jake Stringer from comments made about his body shape by commentators Bruce McAvaney and Brian Taylor. "We're all built differently," he told Nine's Footy Classified. The video clip features in the AIS-NEDC EDiS training as an example of positive messaging. NEDC Communications Coordinator Helen Johnson spoke to Worsfold about body diversity and how coaches can support players experiencing body image issues.
Watch the full video interview here.
"I remember the comments at the time were sort of veiled comments … maybe not light-hearted but in a joking way being quite offensive and quite directed," Worsfold said. "Basically his image didn't fit the stereotype that those guys had in their mind. Ultimately you really felt as though they had no idea what sort of damage they were doing in those comments. I'm sure they learned a lesson post that, when they saw the impact it had. But it really did highlight that it is another area that people involved in those positions, that are making comments specifically about athletes, need to be really aware of the impact it can have."
"Jake's performance in that game and throughout that year was at a really high level and we should have been celebrating that. And the focus went off that to just what he looked like, and I felt that was really wrong, not just for Jake as an individual but wrong for everyone who was potentially listening to those comments and thinking, 'That's how I feel'.
"Sport and involvement in sport should be joyful, something that whoever they are, whatever their age, shape or size, people should enjoy going down to partake in whatever physical activity that they enjoy, whether that's football, hockey or swimming or whatever it may be. We don't want them going to a place that they should be looking forward to and stressing about it because of, 'What are people going to think about the way I look?'."
Worsfold said that education and practical tools for coaches and support staff, such as the EDiS training program, are critically important in changing attitudes ingrained in the sporting culture. During his playing career, the highly decorated footballer and coach was not immune to body image concerns himself - and his feelings about skinfold tests still have an impact 25 years later.
"I was initially more a running player then my role changed to became more of defender playing on powerful forwards. I had to change my body shape a fair bit to do that. I knew exactly why I was doing it and it was extremely well planned out to get heavier and stronger to compete with the guys that I was going to be manned up against," he said.
"But that meant there were periods there where my skinfolds were higher, and I had to eat more and really try to load up my body weight while I worked hard in the gym. I always felt I was super fit and really well prepared, but my skinfolds weren't at that elite level that maybe the top 10 players in the club were and I did feel the stigma with that.
"I would never have showed it and I would never have commented on how I felt about it but it was something that was there for me. That's going back 25 years or so and I remember and still feel like that's something that eats at me. It can have an impact.
"Not many athletes will jump straight up and say that hurt me. They will digest stuff, they will think, 'Do I talk about it, do I raise any issues that may have offended me, how will it affect my position within our playing group, how will that affect my position within our club and how the coaches view me?'. But they should be comfortable and absolutely free to voice anything that may offend them or create any sort of anxiety at all for them and that's where education is going to be a key part for all people involved with athletes."
In the past, AFL players as diverse in their body shapes as Tony Lockett, Jason Dunstall and Tony Liberatore were celebrated as champions of the game for their performance abilities. But pressure and criticism to look a certain way has grown since that era and changed the landscape in the modern AFL. Worsfold says it is important to create a better sporting environment for young people of all shapes and sizes to avoid the development of body image issues, disordered eating and eating disorders.
"Training, specifically in AFL and AFLW, of the people involved with the players will only be a good thing to raise their awareness but also give them some tools in how to address things," he said. "If a player is just not fit enough to perform their role, there's definitely ways to communicate that with them without shaming them in front of the group, without shaming them individually.
He said commentators, coaches and support staff needed to understand that everything they say is sending out very strong messages.
"They're in highly respected positions. People listen to what they say, and people make assumptions about what they're hearing from those people, so we've got to really re-educate them that the way they communicate the way they talk ­- the focus they bring not only on performance but obviously physical conditioning and body shape - it is really important that they understand the impact they can have."
How would he advise coaches to approach body image issues for players?
"Give them the tools around communicating that," he said. "Let the players know there are support systems in place. If they believe a player is not fit enough to play their role, they need to get an understanding of that with the player – not just their opinion – but have the player absolutely clear enough for them to perform their role in their sport, what level of fitness and conditioning and strength you need to have to achieve the level that you want to get to.
How would he approach this as a coach or friend or colleague to young players struggling with these issues?
"Letting all athletes know there are really authentic support systems in place and that they are encouraged to use those, not only with body image but with any issue they can talk confidently about and know that they'll be heard with respect and taken seriously. Coaching people in understanding how their comments can be perceived, not just how they feel like they've delivered them but how the people that are receiving the messages, is a critical part of coaching."
Worsfold said there was a degree of awareness of disordered eating, eating disorders and body image issues in the AFL in his coaching days. "We were aware we had to be careful whenever we were talking about types of food and diets. We had to be careful because there was that risk, that either people were struggling with it and very conscious of it but we also tried to advise them that when we appointed a nutritionist it was about nutrition, not about diet as such."
He said myths about disordered eating and eating disorders are still a barrier to understanding but that education can help. Worsfold cited AFL education programs around gambling and drug use as successful examples.
"People are a lot more comfortable talking about that sort of issue than they are around maybe eating disorders. I think education and understanding that these happen, not through anyone's fault, but they are out there and they're real and we need to be absolutely aware of them.
Worsfold said many actions have been put in place by the AFL to protect players' physical health, for example from head injury, and this level of energy could go towards dealing with mental health, such as body image issues and disordered eating.
Education at all levels of sport from eating disorder and body image experts was required, he said.
"It has to be education from industry experts that can clearly articulate what the impacts are and what the issues are and how easily they can get out of hand. The AFL in general want the Australian rules football code to be a really safe and enjoyable sport not only at the professional level but at all levels down to kids playing in their local areas," he said. "The actions that they take and the conversations they have and the communication they put out there, does filter through all levels of the competition. At those younger, more vulnerable levels of sport, it's critical that leaders in those areas understand the impact that throwaway lines can have.
"Joking comments can have a really serious impact on young people. We need to understand that. It starts at the AFL to set the example and it will hopefully filter all the way through."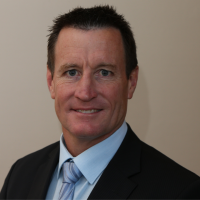 John Worsfold graduated as a pharmacist in 1990 from Curtin University. He played for the West Coast Eagles (1987-1998), was an assistant coach at Carlton (2000-2001), coached West Coast Eagles (2002-2013), captained the club to premierships (1992 and 1994) and coached the club to a premiership (2006). He also coached Essendon (2016-2020) and more recently served as coaching mentor at Carlton. His current role is as Manager, People Culture and Communications, at Emeco in the mining services industry.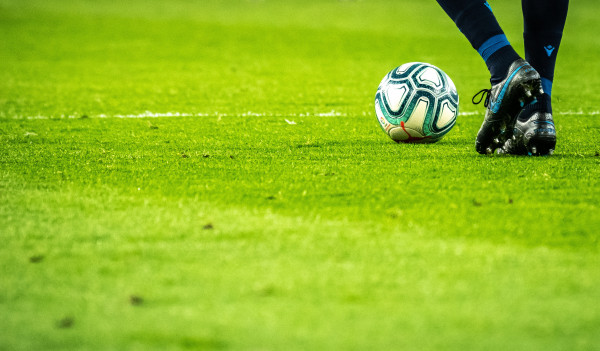 Interview with Kate Wensley
Football Australia's Head of Psychology for National Teams Kate Wensley was delighted to revisit where her career began when she participated in the first workshop of the joint AIS-NEDC Eating Disorders in Sport (EDiS) training program earlier this year. NEDC Communications Coordinator editor Helen Johnson spoke to her about her Train the Trainer experience, and how EDiS can be valuable in educating staff about eating disorders and disordered eating in sport.
Watch the full video interview here.
As a graduate, Wensley turned her passion for adolescent psychology into a job at the AIS looking after the mental health and wellbeing of the athletes. At that time very few people were talking about mental health in high performance sport and linking mental health to performance led to push back from staff. But increasingly athletes were being affected by their mental health issues.
In 2012 Wensley co-developed Mental Health in Sport, an evidence-based program on mental health literacy for high‑performance sport staff which continues to run today. "EDiS, the Eating Disorder In Sport workshop, actually has been built on the same sort of principals as Mental Health in Sport," she said.
While at the AIS, Wensley also worked with Nikki Jeacocke (who co-developed EDiS with NEDC), on eating disorders and disordered eating. "Nikki just had this wonderful vision for how we can educate the system, which has come to fruition now," she said.
"EDiS does a really good job to emphasise that all staff have a role to play in the early identification of disordered eating, eating disorders or any eating issues and it does a really good job unpacking what each person's role is. People can leave the training knowing what to do essentially if they come across these issues."
Wensley said the training also helps break down common sporting myths that can prevent people from getting the help they need, such as that amenorrhea (lack of periods) is just part of high intensity training – "and we obviously know that's not the case, it's an important warning sign".
'It gives people the skills to identify the warning signs, and we have to remember in sport, the staff and the coaches are the ones who have the really good and close relationships with the players or the athletes. They're the ones that know the health and wellbeing baseline of these players in a performance-based way, and they're the ones who can pick up early changes and early warning signs. So, if they have this knowledge, they're really empowered to make a real difference to the athlete.
"The program gives people a really simple framework to respond. If they recognise warning signs, they know to reach out to the player or the athlete, they've got skills to do that, they practice doing that, and they know when to refer and they know who to refer to."
Wensley said that shifting culture is still a significant issue in sport.
"In high performance sport we don't have a great base knowledge or understanding of disordered eating, eating disorders, body image, body composition, and I think the EDiS gives us the opportunity to upskill the whole sports system and then shift that culture so staff can see why this needs to be an area of focus and why it's important to intervene early," she said.
"We know that typically there are better outcomes with early intervention, and so if our sports system and people who are in direct contact with our athletes, if they are empowered to intervene through identification and then … refer to an appropriate health professional, you know, we're stopping that slide to an eating disorder really early.
"Not only that, you're getting a staff member who often the athletes respect, like, have a good relationship with, so you're getting someone who cares about you saying, "Hey, this is important - you need to go and get some professional help, and I will support you in getting that professional help." They feel validated, they feel cared for, and we know also that it's more likely that people get help when it's recommended to them by someone who they care about. All these aspects play into our athletes getting help early if they need it, and then shifting the culture at the same time because of how we're approaching it. So I think EDiS plays a key role in impacting all those different levels."
Wensley said there is still stigma around eating disorders: "In football we're certainly working on changing the conversation. People are slowly understanding the importance of addressing this area and doing some work in this area for our athletes, for our players."
But she also believes broader mental health discussions have been significantly changing the conversation in high performance sport over the past 10 years. "You have a lot more athletes talking about mental health struggles," she said. "(But) if we then narrow it down to the eating disorders area in high performance sport, I just don't think it's had quite as much focus yet. We're moving in the right direction, but I don't think we're there yet. But EDiS I think is taking us there. It will start a conversation."
Wensley said changing the conversation, the culture, and educating our sports system needed to include staff, athletes, parents and, importantly, decision makers – "people who can impact how the system runs".
"A big part of reaching out is knowing that we don't just let it go because it's too difficult," she said. EDiS provides an action plan with clear steps. "It can be really uncomfortable, but knowing that you've had that conversation already, even in a roleplay situation, you're much better equipped for having those conversations once you're back in the sport world. It's really beneficial."
"It's a great program, interesting, it's engaging, and I think it gives people really good skills that will benefit them in their work in sport, into the future.
She said the EDiS training was supporting work already being done on policies and procedures around disordered eating, eating disorders, body image, body composition, and assessments with expert advice.
"It's not just me coming in and the national teams dietitian coming in and saying we need to do something about this. We're also saying, let's look at what the experts in the field are saying. We're able to refer to the guidelines that have been published by the AIS around these areas and they have published them in consultation with the NEDC.
"This is what the system needs to do to change, and these are the lines of the common practice. So that's been really particularly helpful for me to have the work that goes alongside the EDiS."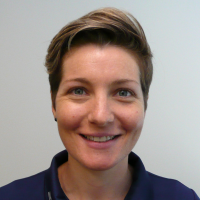 Kate Wensley is the Head of Psychology for National Teams at Football Australia. After graduating from a Master of Psychology in 2011, Kate spent seven years working as a psychologist, then senior psychologist, at the Australian Institute of Sport (AIS). In 2015, Kate was appointed the Head Psychologist of the Australian Paralympic Team for the 2016 Rio Paralympic Games. In 2017, Kate began working with the Australian Women's Football Team, The Matildas, and soon after moved into the role of National Teams' Psychologist at Football Australia. Kate has transitioned into the role of Head of Psychology for National Teams at Football Australia, where she is implementing systems that enhance the performance mindset and mental health of players and staff. Kate also runs a successful private practice, working with adults and young people, as well as consulting with organisations on topics such as mental health education, leadership, and performance.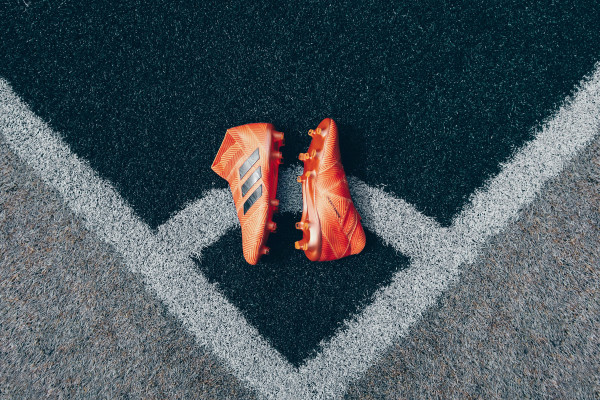 Q&A Interview with Nikki Jeacocke
We spoke to Nikki Jeacocke, Senior Sports Dietitian and Disordered Eating Project Lead at the Australian Institute of Sport about her work with NEDC on the Eating Disorders in Sport training program. This initiative grew from the 2020 AIS-NEDC Position Statement on Disordered Eating in High Performance Sport, which calls for all role-holders to be educated about eating disorders. She recently co-delivered, with NEDC, training sessions with key staff.
How did you become involved in disordered eating and the world of high-performance sport?
I began my career as a clinical dietitian working in a hospital and my first experience of eating disorders was on the paediatrics ward. Becoming a sports dietitian in high performance sport was always my dream and after stints with professional teams and younger athletes, I started working as a sports dietitian at the AIS in 2007 and have worked in high performance sport ever since. Early on as a sports dietitian I saw athletes with poor body image, disordered eating and eating disorders and it was clear that there were opportunities to improve how we support athletes across the spectrum of prevention, early identification, and treatment. I am passionate about helping athletes at an individual level, helping to improve body image, educate, and develop the protective behaviours we know aid health and performance. But I am equally driven to make change at a system level through education, policy, and research as it's at this level that we can have the greatest imapct.
Can you tell us about the EDiS program? How is the training structured and how does it train the workforce in prevention and early intervention?
The aim of Eating Disorders in Sport (or EDiS for short) is to provide education to all coaches and performance support staff within the Australian high performance sporting sector. For us to reduce the prevalence of disordered eating and eating disorders in athletes, all role holders need to know their role in relation to prevention and management so they can work together with athletes and their support networks. EDiS is a four-hour interactive workshop co-designed by the AIS and NEDC and delivered by a trained psychologist and sports dietitian. It is designed to help coaches and performance support staff work up to their professional capacity – providing them with skills and knowledge to create environments we know can deliver both performance and health outcomes. EDiS covers topics like early identification, prevention, health impacts and performance implications. We also deep dive into areas like language as we know working through tricky situations with practical examples helps to develop skills and confidence.
In February 2022 we (the AIS and the NEDC) delivered a train-the-trainer program to 25 psychologists and sports dietitians from around the country as EDiS facilitators. These facilitators are now able to deliver EDiS across sporting organisations around the Australian high performance sports system.
The AIS-NEDC position statement is clear: "Disordered eating can occur in any athlete, in any sport, at any time, crossing boundaries of gender, age, body size, culture, socio-economic background, athletic calibre and ability." How can the EDiS training program help break down the persistent myth that "only teenage girls get eating disorders"? Other long-held misconceptions in the sporting culture, such as "disordered eating is a lack of discipline in eating", "stress fractures are a 'rite of passage' for athletes", or "it's not a problem if it doesn't affect performance", and a reluctance among athletes to seek help due to shame, fear of stigma, performance optimisation expectations and the pressure to look a certain way, could be a factor in the development of an eating disorder. How does the program work to educate staff?
There are a lot of myths and misconceptions surrounding eating disorders within the community and this is true within sport too. EDiS directly discusses and dispels these myths and misconceptions, especially those we commonly hear in high performance sport and aims to broaden the lens on what we might traditionally think an eating disorder "looks like". The workshops are designed to make space for safe and open discussions around the shame and stigma that surrounds not just eating disorders and mental health more broadly. The more we can talk about eating disorders and the devastating impact they have on an athlete's health and performance, the closer we move to a space where the health and wellbeing of our athletes is always prioritised.
Does it help staff to learn about Low-energy availability (LEA) and Relative Energy Deficiency in Sport (RED-S), or impaired recovery and decreased competition performance?
Yes, it does! Both LEA and RED-S are important concepts when working with athletes and EDiS explores the relationship between LEA, RED-S, disordered eating and eating disorders. The overlap between disordered eating and LEA is discussed within the position statement where LEA and disordered eating can occur together or in isolation with assessment or identification of one, requiring investigation of the other. Both disordered eating and LEA can lead to impaired recovery and decreased performance and so while prevention is ideal, early identification and early intervention are vital to minimise the health and performance implications of one or both might have on an athlete.
According to the literature, there is a higher prevalence of disordered eating and/or eating disorders in athletes compared to non-athletes. Personal attributes which underpin successful sporting performance, such as perfectionism and drive, combined with the sport environment may leave an athlete vulnerable to disordered eating or developing an eating disorder. What methods are needed to tackle this particular problem?
The higher prevalence and the underpinning causes are a challenge that can only be tackled through a multi-faceted approach aligned to creating a healthy sport system, one in which the community is knowledgeable, skilful, and supported by progressive policy. EDiS forms an important component as it provides a system-wide approach to education. If we combine education with the implementation of policy and management systems across sport alongside ongoing research to improve practice, we can create sustainable systems that rise to challenges observed in sporting contexts.
You recently co-authored a study, Treatment Considerations for Compulsive Exercise in High-Performance Athletes with an Eating Disorder with Jordan Martenstyn, Jana Pittman, Stephen Touyz and Sarah Maguire, which states: "Clinicians working with high-performance athletes with eating disorders face a number of unique challenges." What are some of these challenges? Can the training address these?
There are a range of unique challenges for clinicians including the disentanglement of high training volume from compulsion, managing exercise load parallel to treatment, and a range of self-identity issues for athletes whose exercise is also their career and passion. The article expands upon the variety of issues and approaches that need to be considered specific to high performance athletes. EDiS doesn't address treatment considerations, rather the focus is upon prevention and early identification. Treatment (as we know) is complex and nuanced and the responsibility of the disordered eating core multidisciplinary team (CMT) of doctor, psychologist and sports dietitian. As a consequence, specific training, education and clinical supervision is required by these clinicians to manage the complexity of compulsive exercise in high performance athletes.
What's next in your work in the DE and high performance sport space?
While a lot of work has been done, there is still plenty to go. The next steps for the disordered eating in high performance sport project include athlete-specific education; supporting all sporting organisations to have their own disordered eating policy; and the roll-out of EDiS within sporting organisations around the country.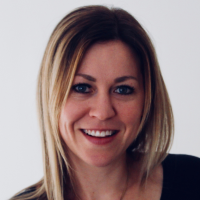 Nikki is an Accredited Practising Dietitian and Fellow of Sports Dietitians Australia with 19 years' experience working in clinical, community and elite athlete contexts. She is highly experienced initiating and implementing nutrition systems for elite sporting teams and individual athletes to maximise performance and health outcomes, in both Olympic and professional sports. Nikki has specialist expertise in working with athletes in the early identification and prevention of disordered eating and eating disorders. Nikki has also led the design, development, implementation and evaluation of a range of disordered eating resources and web-based resources; organisational guidelines and policies; and workshops for coaches and performance support staff.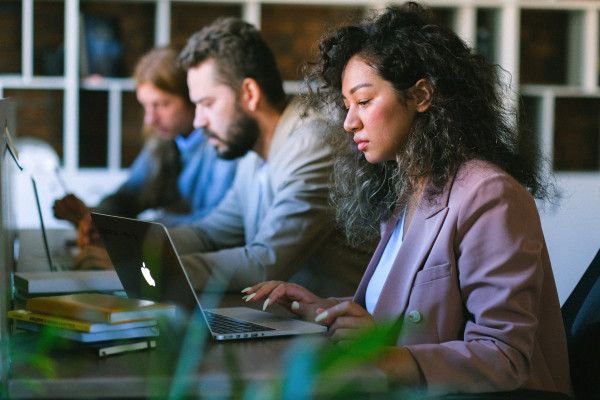 Upcoming Events and training
MAY:
Eating Disorders Families Australia (EDFA) presents Eating Disorders Latest Research and Findings with Professor Tracey Wade, which includes the preliminary outcomes of The Eating Disorders Genetics Initiative (EDGI) study.
Butterfly presents Let's talk body confident children and teens, Body image and boys for educators, and Understanding Eating Disorders in Young People
Eating Disorders Training Australia is running Assessment and treatment of adolescents and adults with Eating Disorders in private practice: A comprehensive introductory 3-day workshop (Intro + CBT-E).
Australia and New Zealand Academy for Eating Disorders (ANZAED) has a two-day Virtual Workshop: The Maudsley Model of Anorexia Treatment for Adults (MANTRA) – Introductory workshop
The Centre for Eating, Weight and Body Image presents Family Based Therapy for Adolescents with Anorexia Nervosa with Dr Andrew Wallis
Mind Body Well holds a masterclass on LGBTQIA+ Awareness for Eating Disorder Therapists
Click here to access these and other upcoming events.